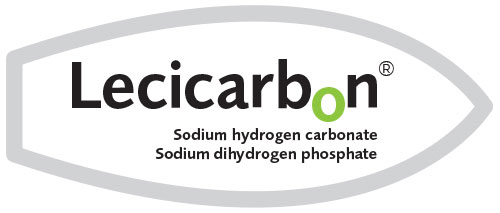 Summary of Product Characteristics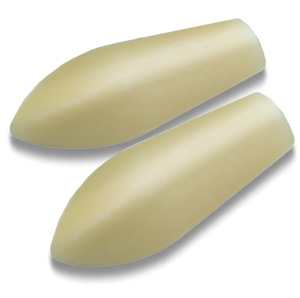 Lecicarbon A Suppository
Each suppository of Lecicarbon A Suppository contains Sodium hydrogen carbonate 0.500 g, sodium dihydrogen phosphate 0.680 g.
Lecicarbon A Suppository contains (3-sn-Phosphatidyl)cholin (= soybean oil, lecithines, as phosphatides, 36mg phosphatides per suppository).
For a full list of excipients, see section 6.1.
Suppository.
4.1 Therapeutic indications
All forms of frequent constipation (habitual or chronic constipation), especially where the rectal emptying reflex is weak, constipation due to low-fibre food or insufficient exercise (bedridden patients), to ease bowel movements after operations or labour before child birth.
Lecicarbon A Suppository can be used to evacuate the bowel prior to surgery or diagnostic procedures (e.g. x-rays, rectoscopy and before childbirth). Lecicarbon A Suppository can also be added if other laxatives have proved ineffective.
4.2 Posology and method of administration
Posology
Unless otherwise directed, insert one suppository into the rectum when needed. If necessary, this can be repeated after 30 – 60 minutes.
The dosage is the same in adults, children and infants, taking care to use the appropriate type of suppository.
Lecicarbon A Suppository is safe to use for long periods and is not habit-forming.
Method of administration
Remove from the packaging by separating one suppository from the strip. Grasp the plastic tabs in both hands and pull apart. Insert one suppository into the rectum. Insertion is made easier if the suppository is first dipped into water. Do not use oil or petroleum jelly as a lubricant.
For a child, it may be necessary to press the two halves of the child's bottom together to avoid the suppository being immediately expelled.
The onset of action is between 15 and 30 minutes.
4.3 Contraindications
This medicinal product must not be used in cases of ileus (intestinal obstruction), in case of all anal and rectal region diseases that can lead to an excessive absorption of carbon dioxide, especially in children and infants, and in case of hypersensitivity against soybean, peanut or to one of the excipients of Lecicarbon A Suppository. In the presence of toxic megacolon (pathological enlargement of the end of the large intestine due to various causes) the product should only be used with explicit permission of the treating physician.
This medicinal product contains (3-sn-Phosphatidyl)cholin (= Soybean oil, lecithines). If you are allergic to peanut or soya, do not use this medicinal product.
4.4 Special warnings and precautions for use
None known and not likely in view of the pharmacological properties.
4.5 Interaction with other medicinal products and other forms of interaction
None known.
4.6 Fertility, pregnancy and breastfeeding
Pregnancy
Lecicarbon A Suppository may be used during pregnancy after a careful risk to benefit evaluation of the treating physician. Based on current knowledge the effect of the expanding volume of the carbon dioxide may be negligible.
Breastfeeding
Lecicarbon A Suppository may be used during breastfeeding. The developed carbon dioxide will not be excreted in the human breast milk.
4.7 Effects on ability to drive and use machines
None known.
4.8 Undesirable effects
Rarely Soya Lecithin has been known to cause allergic reactions.
The insertion of the suppository can very occasionally cause a slight burning sensation, which quickly disappears.
4.9 Overdose
Not known.
5.1 Pharmacodynamic properties
Pharmacotherapeutic group: Carbon dioxide producing drugs, ATC code: A06AX02
Lecicarbon A Suppository functions by a physical induction of reflex bowel evacuation caused when carbon dioxide is liberated when the suppository contacts moisture.
Carbon dioxide (CO2) is the main constituent of the gaseous products of metabolism which are formed on digestion of the intestinal contents. Of all the intestinal gases, it is the one which causes the most intense stimulation of movement of the rectum.
Lecicarbon A Suppository overcomes constipation according to the same principle, exclusively via the supply of CO2 which is slowly released in fine bubbles from the suppositories after they are inserted into the rectum. The CO2 activates the intestinal movement and triggers the evacuation process within 15 – 30 minutes, without causing irritation, cramps or other side effects.
5.2 Pharmacokinetic properties
If any hydrogen carbonate is not converted to carbon dioxide it may be absorbed and excreted as hydrogen carbonate ions in the urine. Any absorbed phosphate will also eventually be excreted in the urine.
5.3 Preclinical safety data
Preclinical studies were not conducted. Systemic toxic effects are not to be expected. Carbon dioxide is a physiological intestinal gas.
6.1 List of excipients
• (3-sn-Phosphatidyl)cholin (= soya lecithin, phosphatides),
• hard fat and
• silica, colloidal anhydrous.
6.2 Incompatibilities
None stated.
6.3 Shelf life
18 months.
6.4 Special precautions for storage
Do not store above 25° C.
6.5 Nature and contents of container
Each suppository is contained in a twin layer PVC and foil shell. The shells are supplied in strips of 5 or 6 suppositories in a cardboard carton.
Original Pack Sizes containing 10, 30 or 100 suppositories of Lecicarbon A Suppository.
Hospital Pack Sizes containing 50×10 or 500 suppositories of Lecicarbon A Suppository.
6.6 Special precautions for disposal
No special requirements.
athenstaedt GmbH & Co KG
Am Beerberg 1
35088 Battenberg (Eder)
Germany
…
Adverse events should be reported. Reporting forms and information can be found at www.mhra.gov.uk/yellowcard.
Adverse events should also be reported to Aspire Pharma Ltd on 01730 231148
For more information about Lecicarbon A, please see full prescribing information.
Revision date ?? March 2015